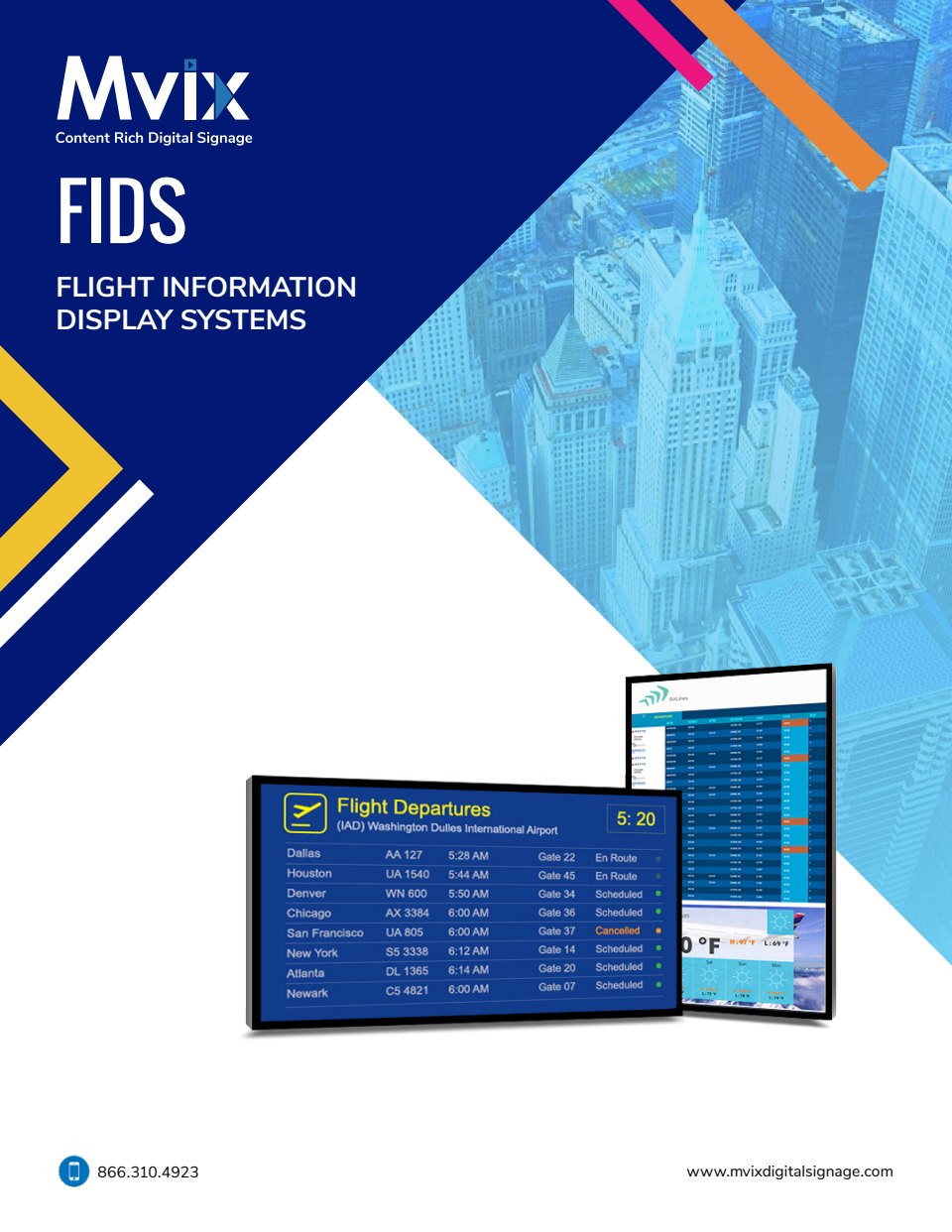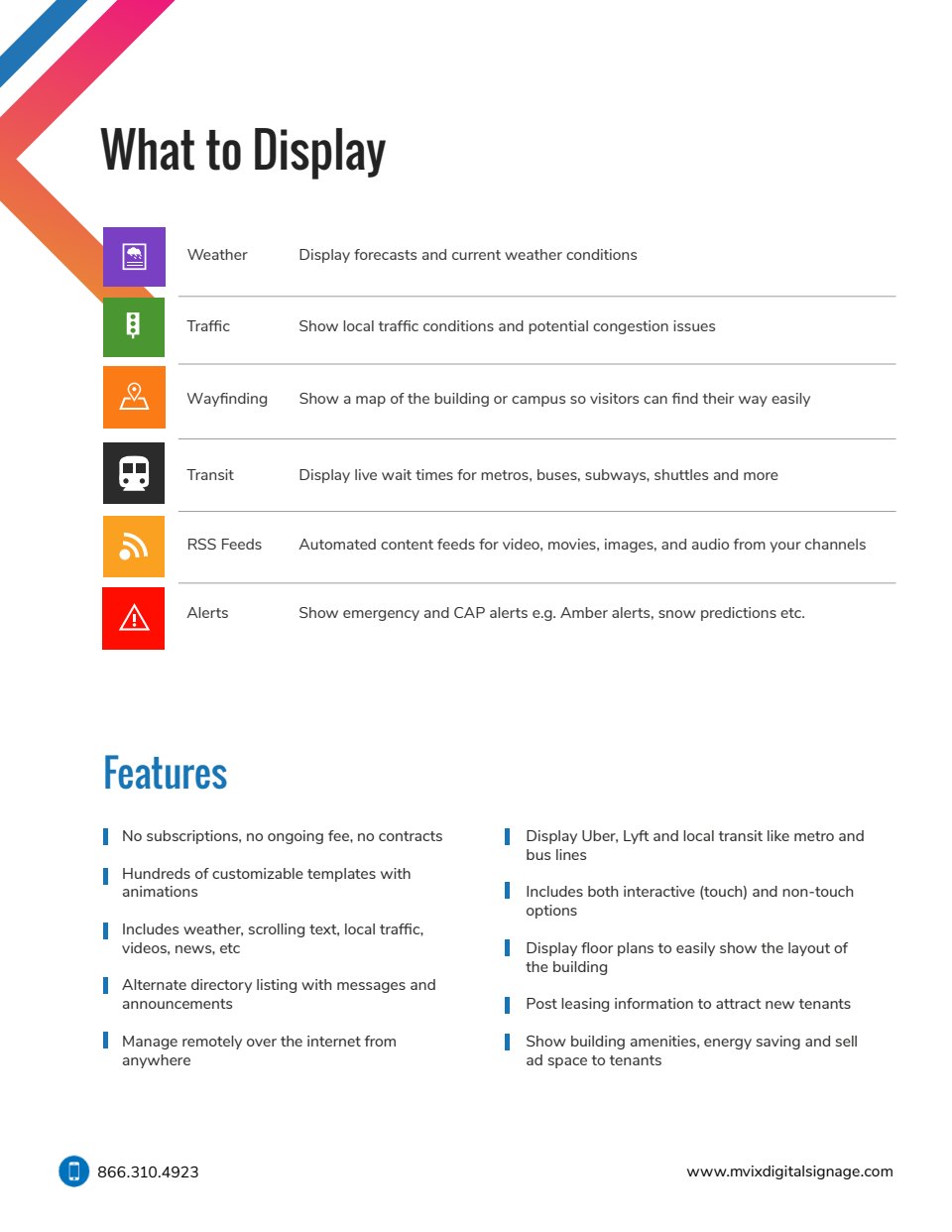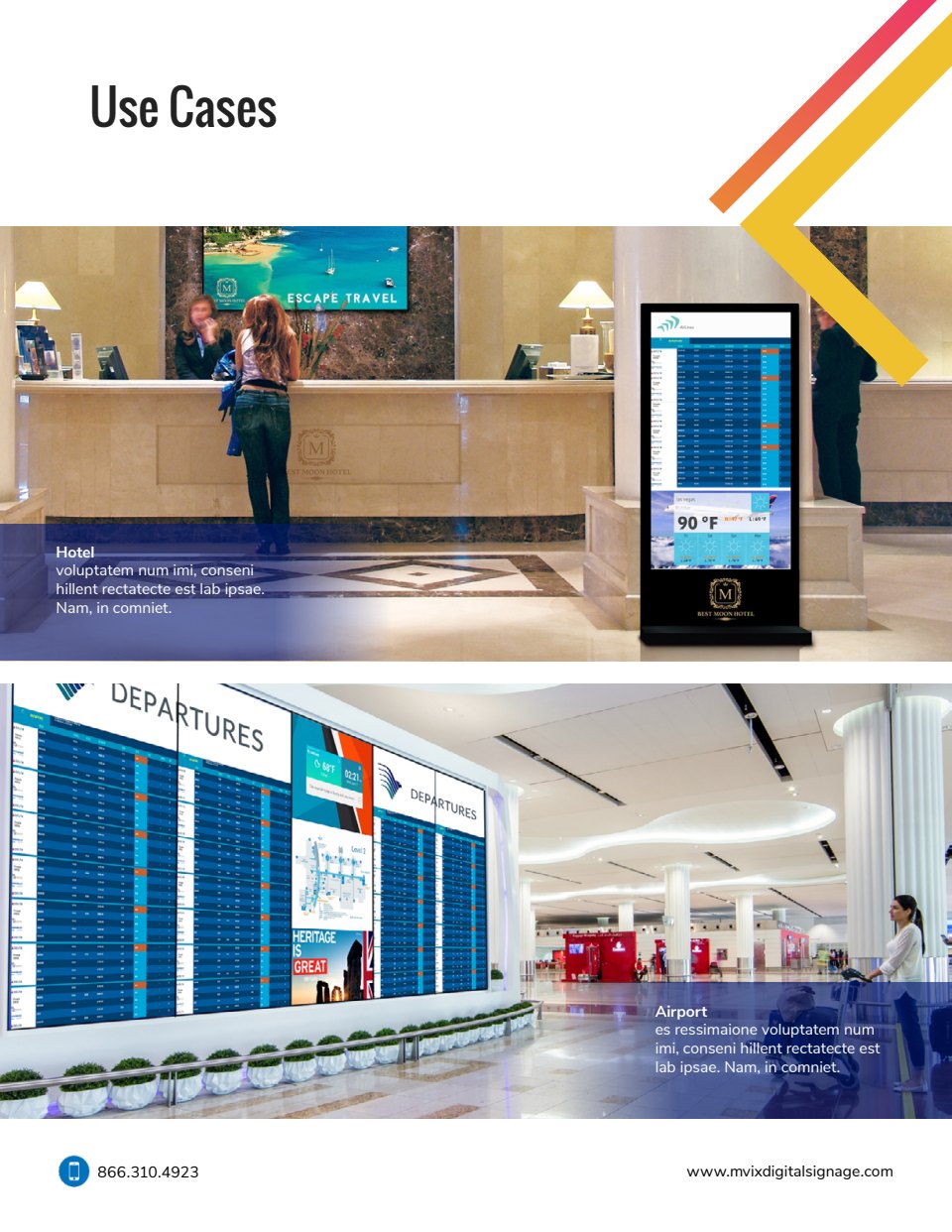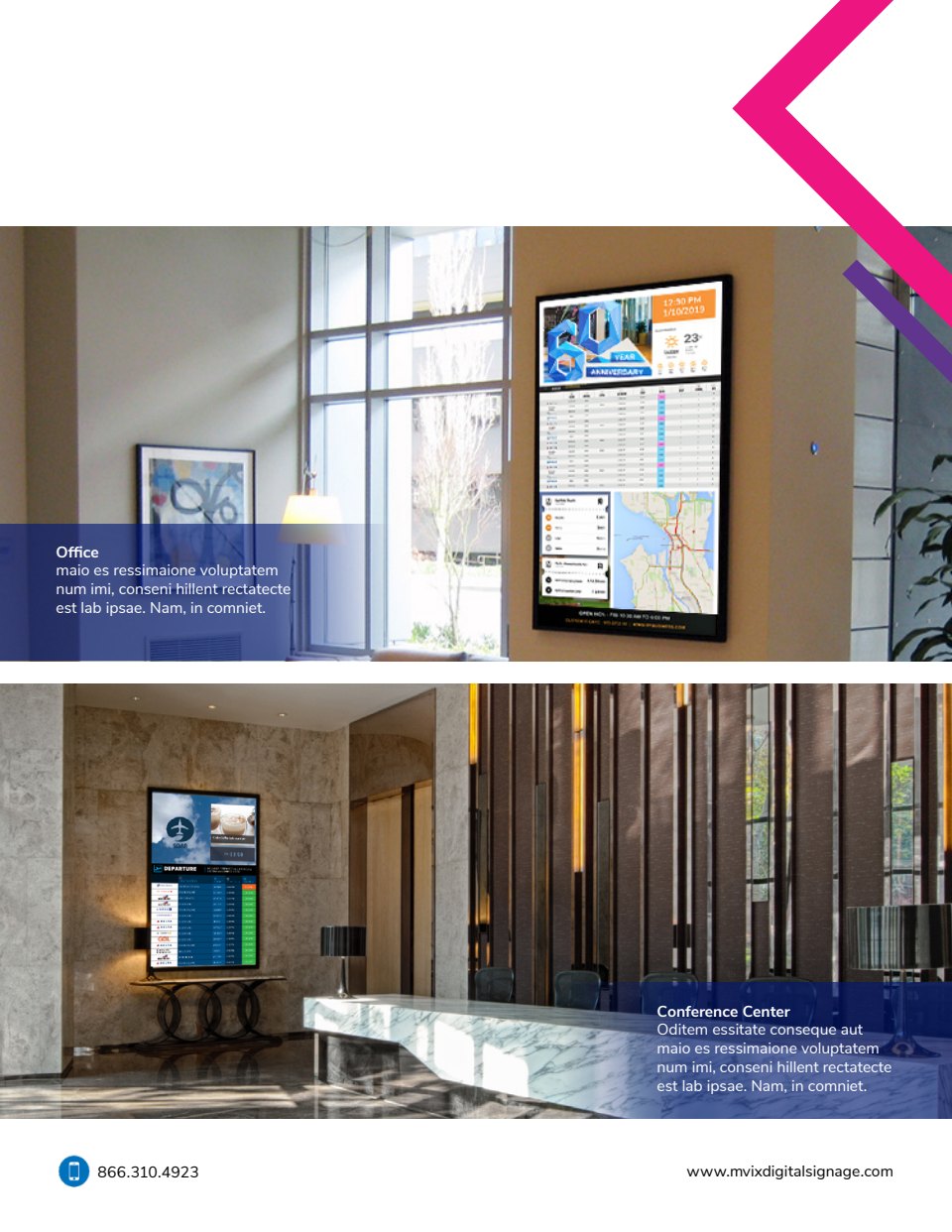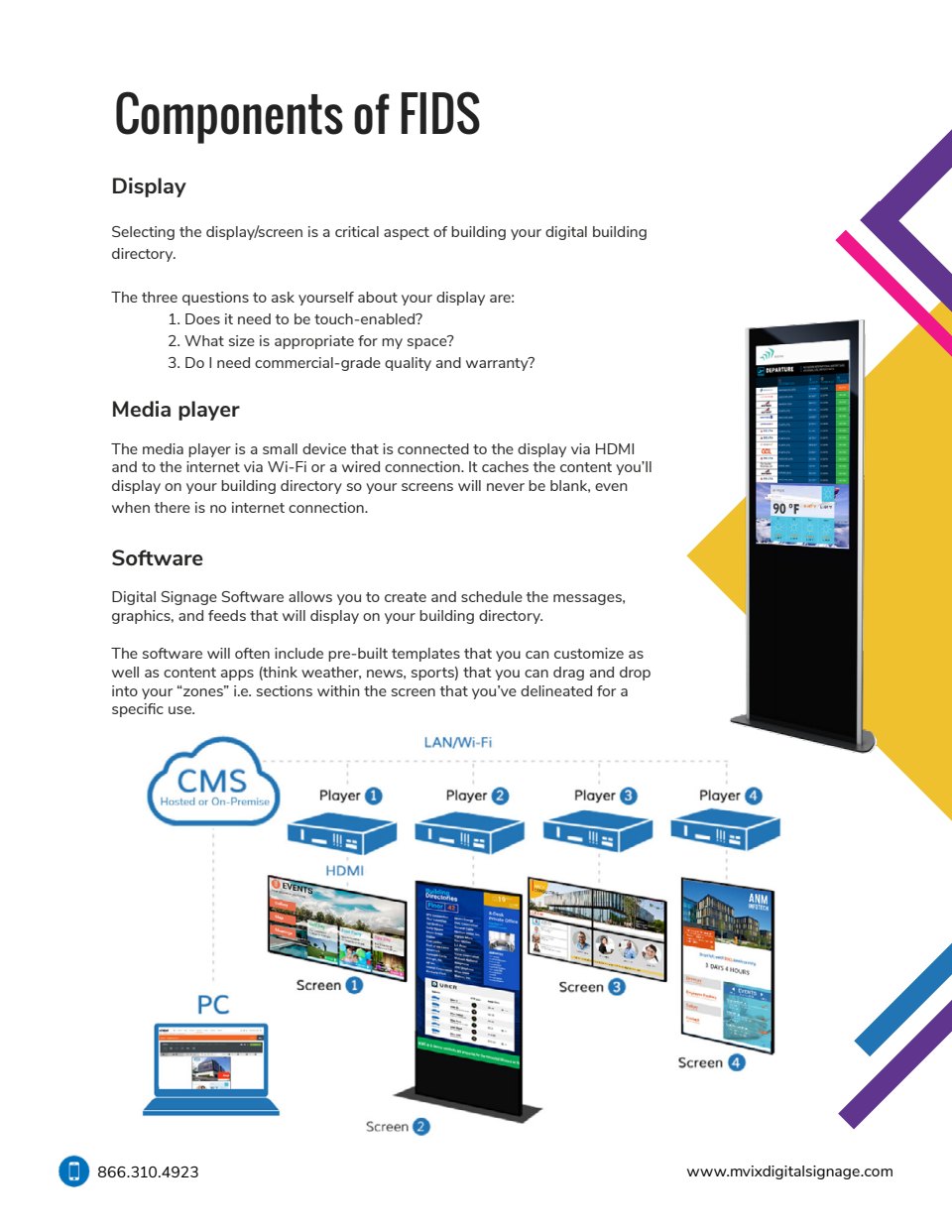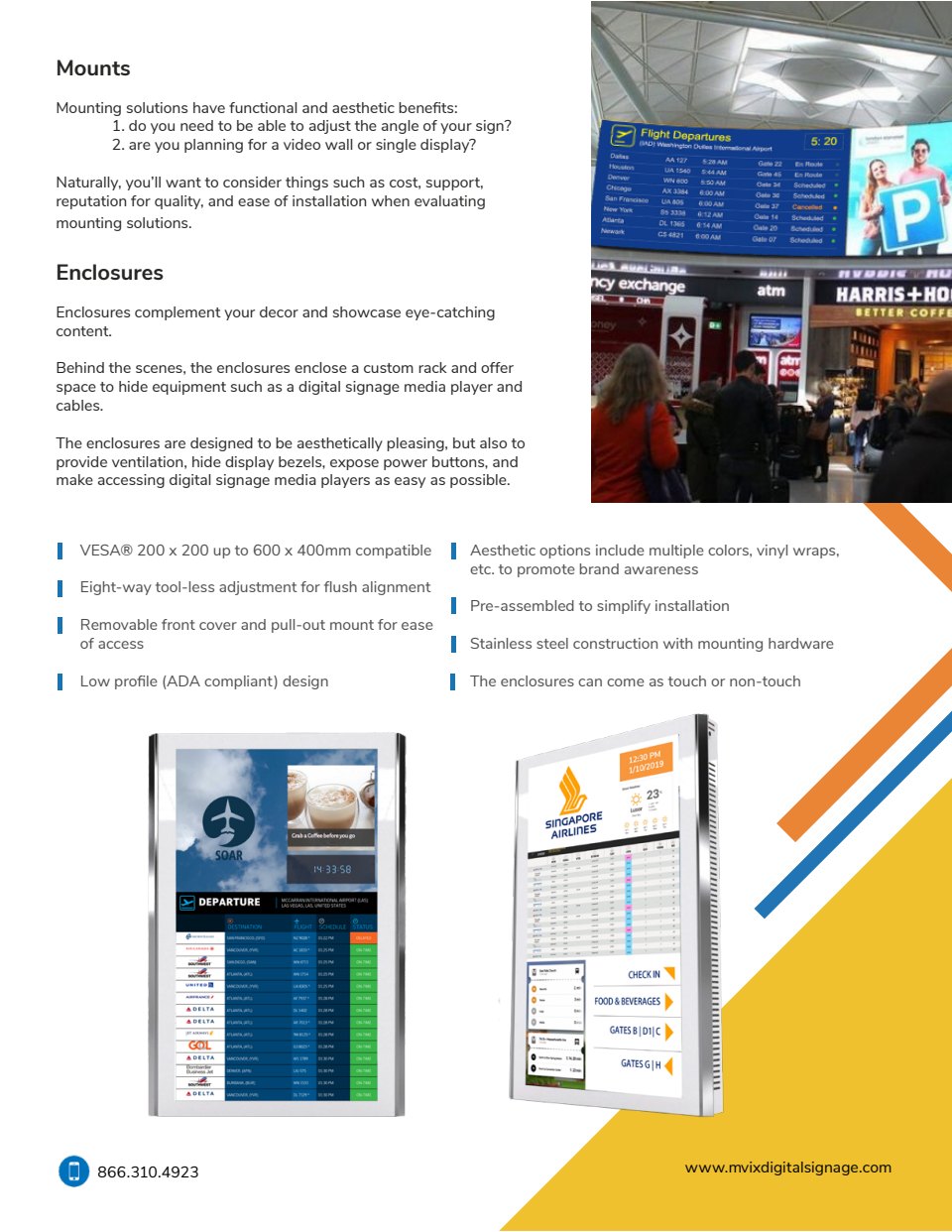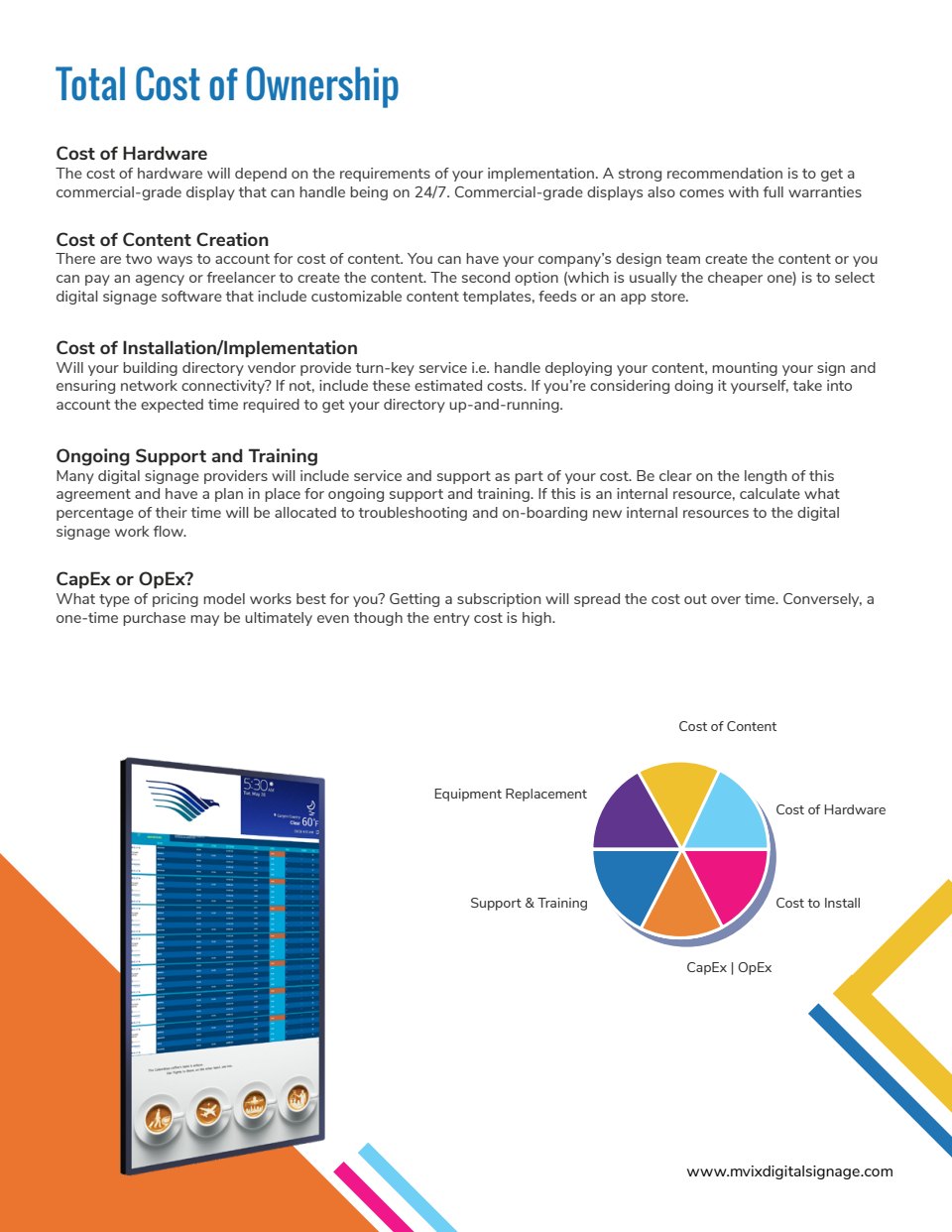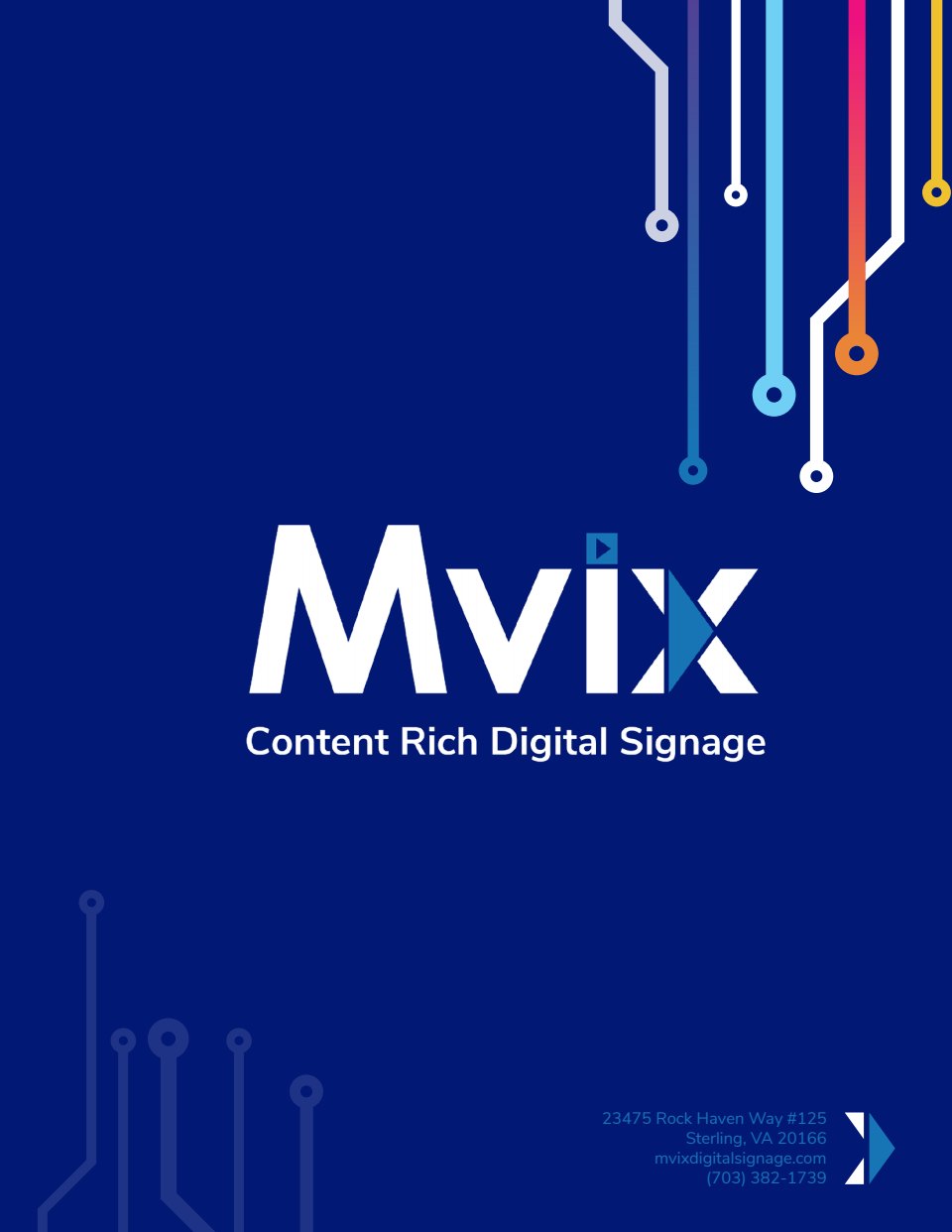 Product Brochure outlining the use cases of Flight Information Systems that Mvix provides in its software. The bright colors and angles are the focus of Mvix branding, reflecting diversity of content and dynamic designs.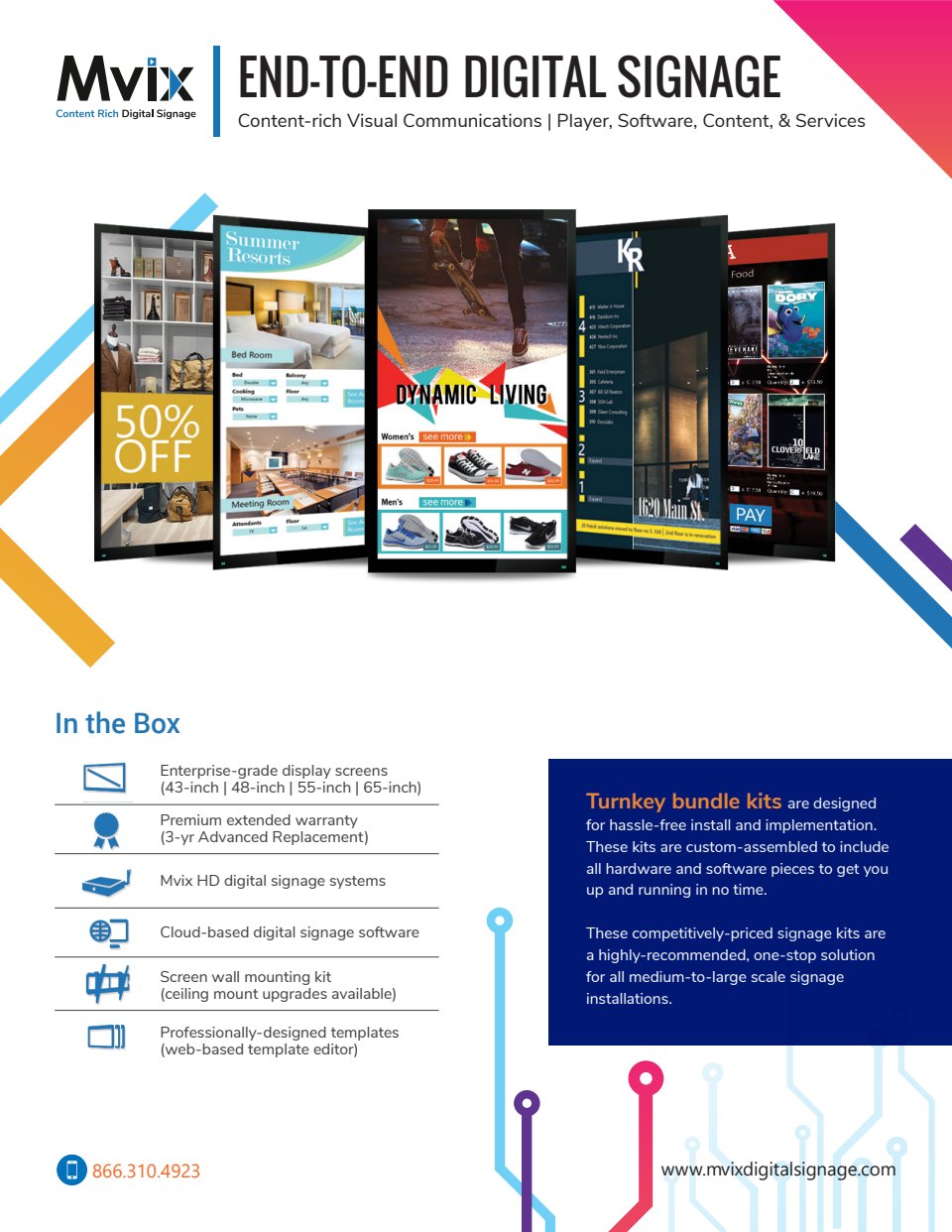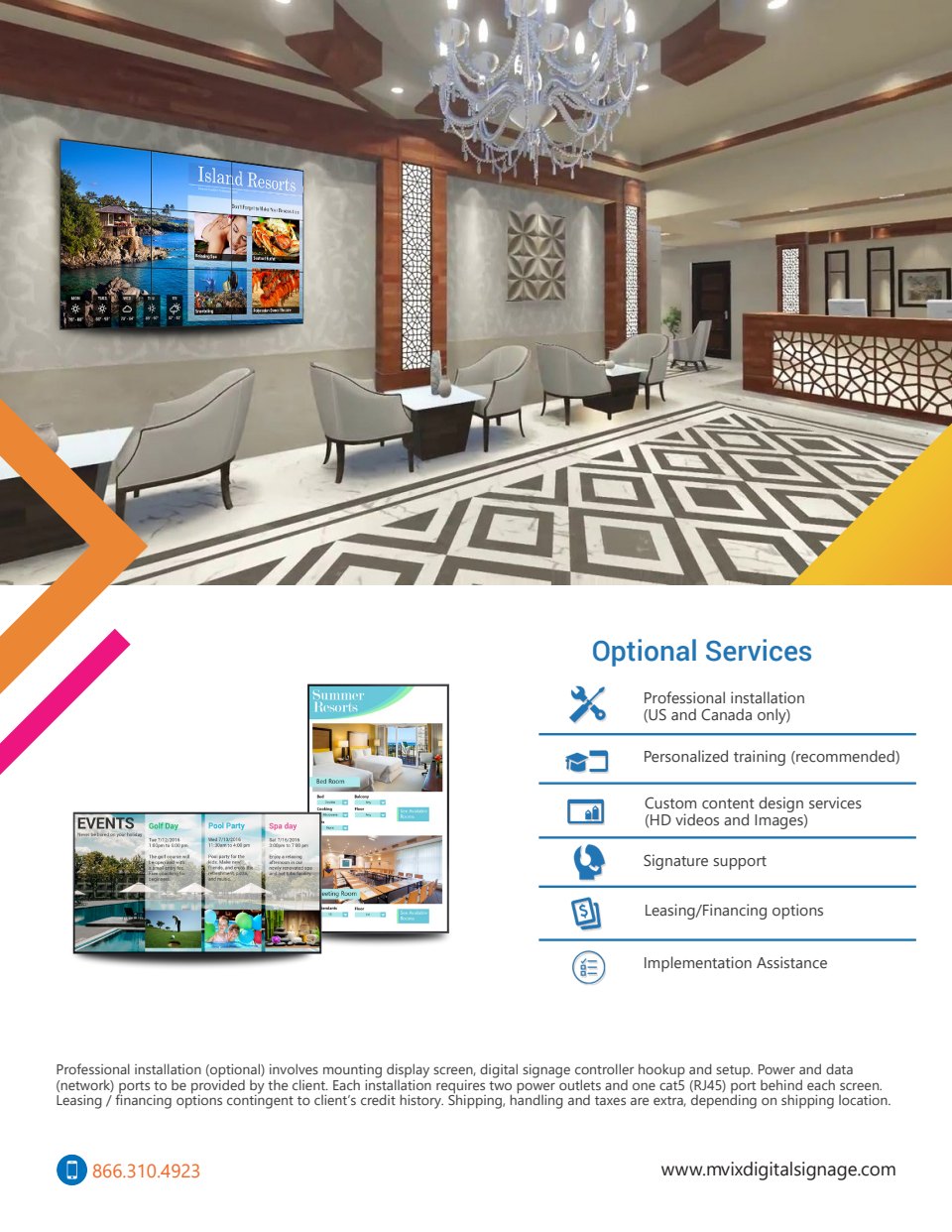 End to End flyer outlines the basics of digital signage and Mvix's services that carry a customer from the conception of a project to its end.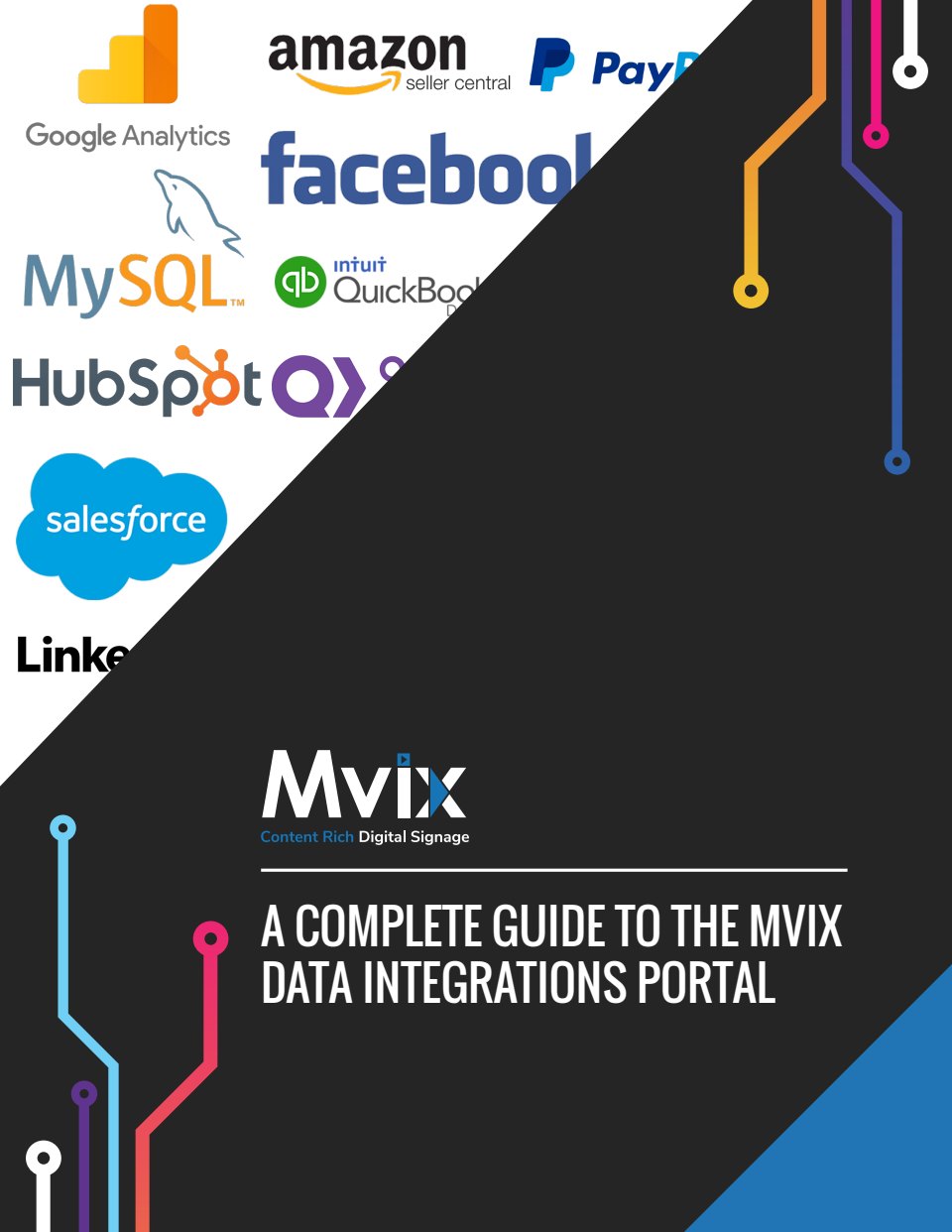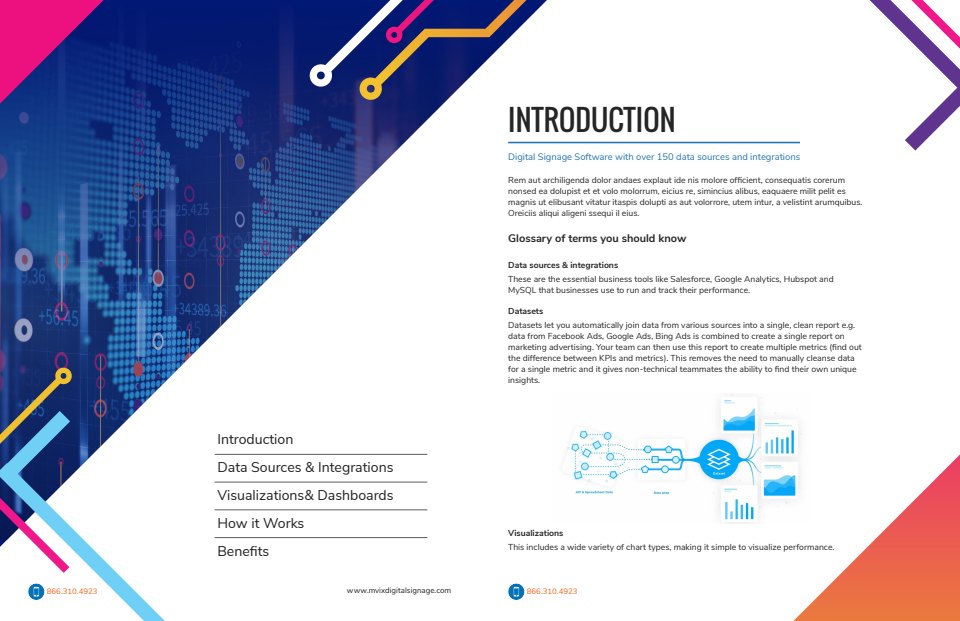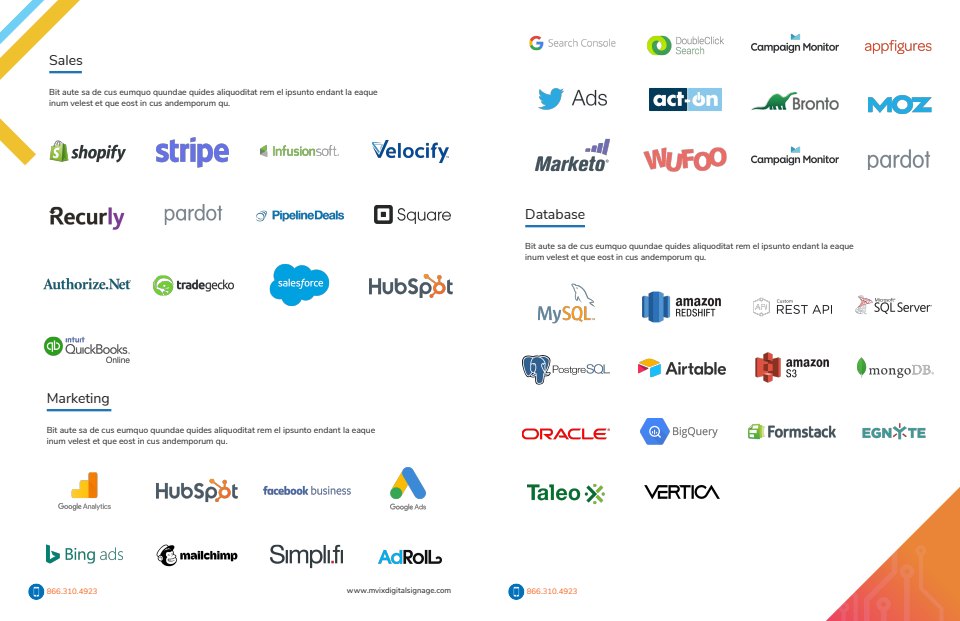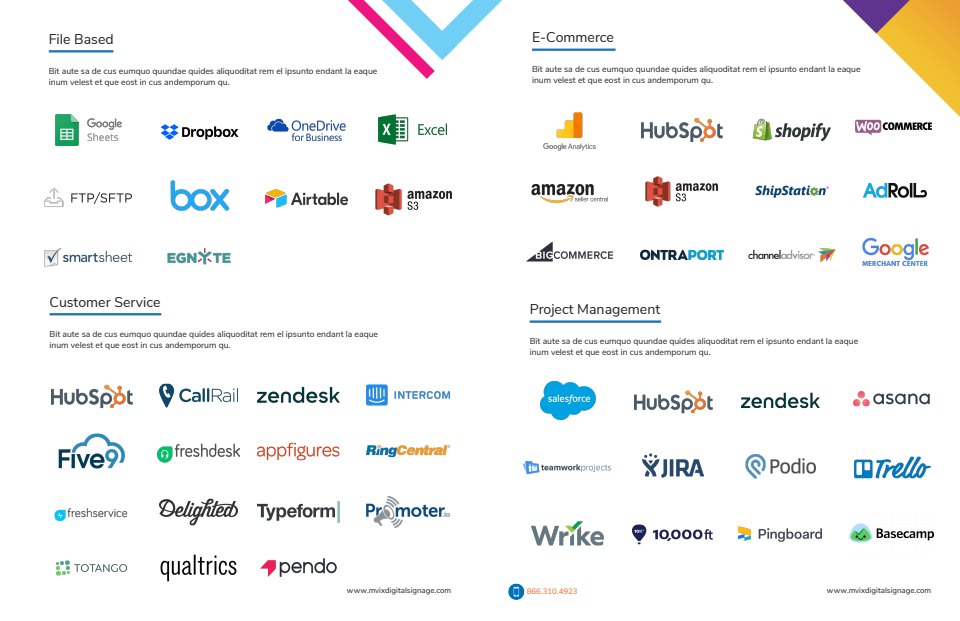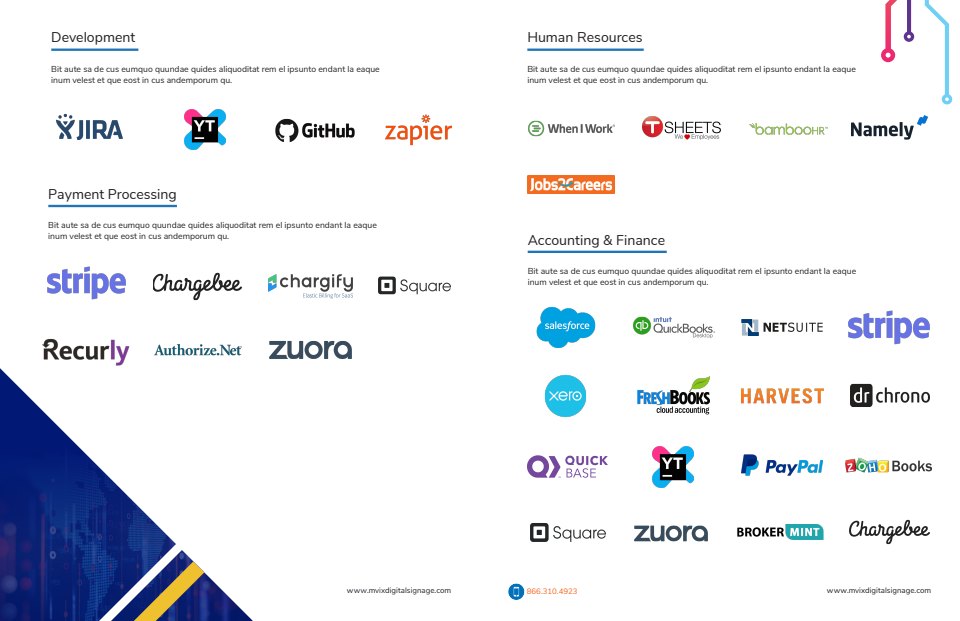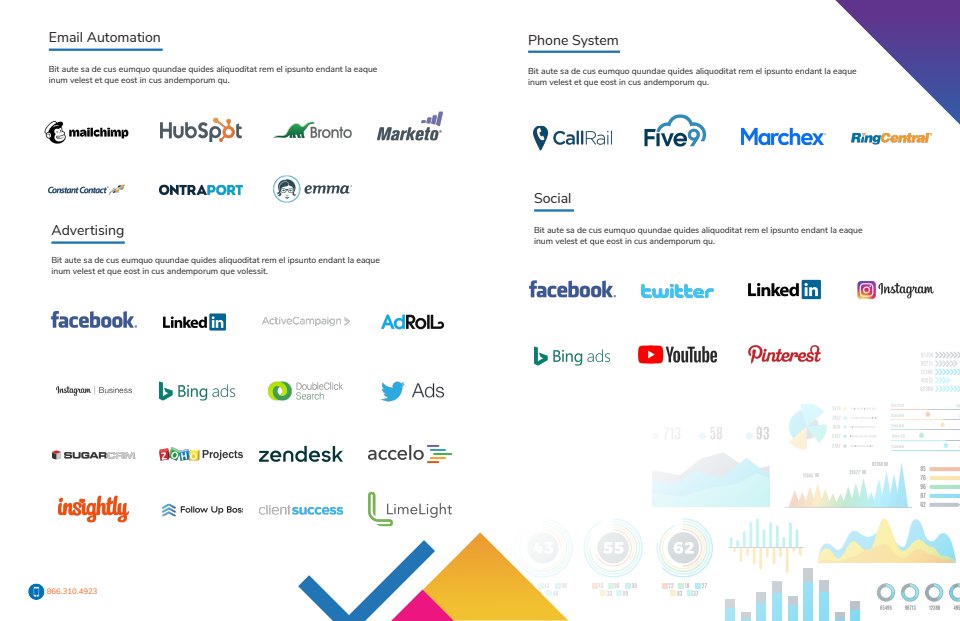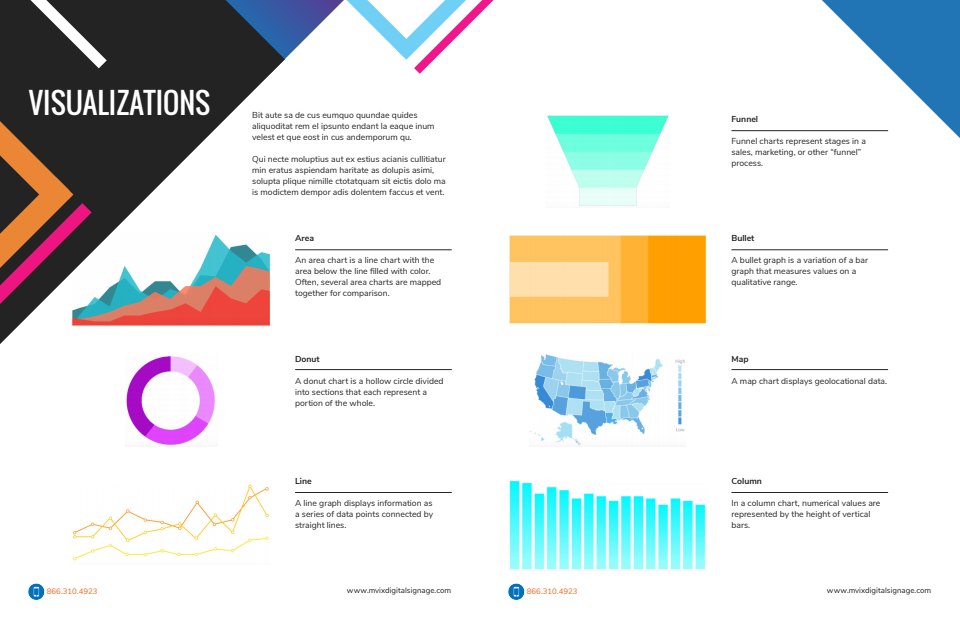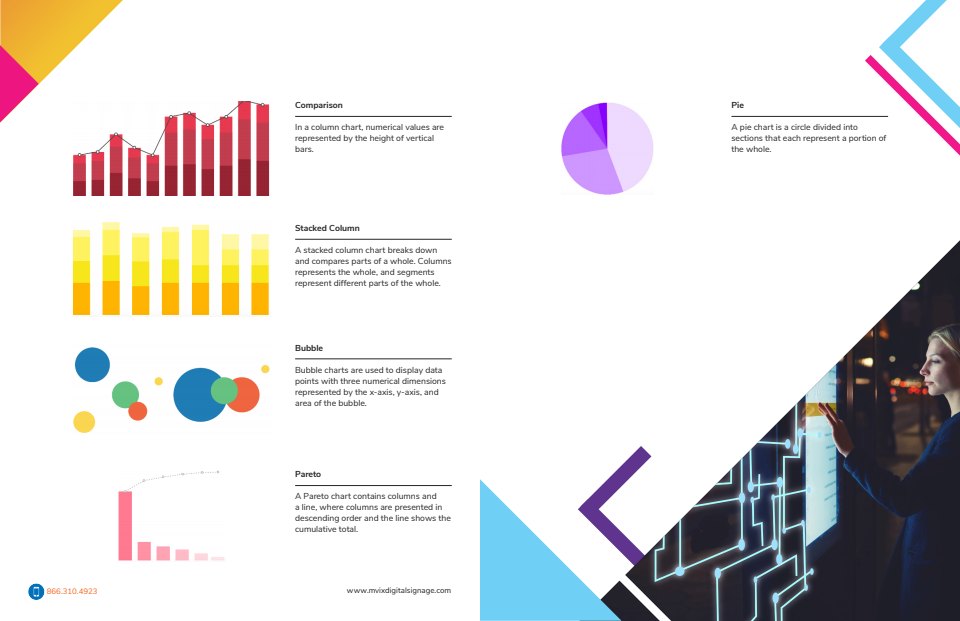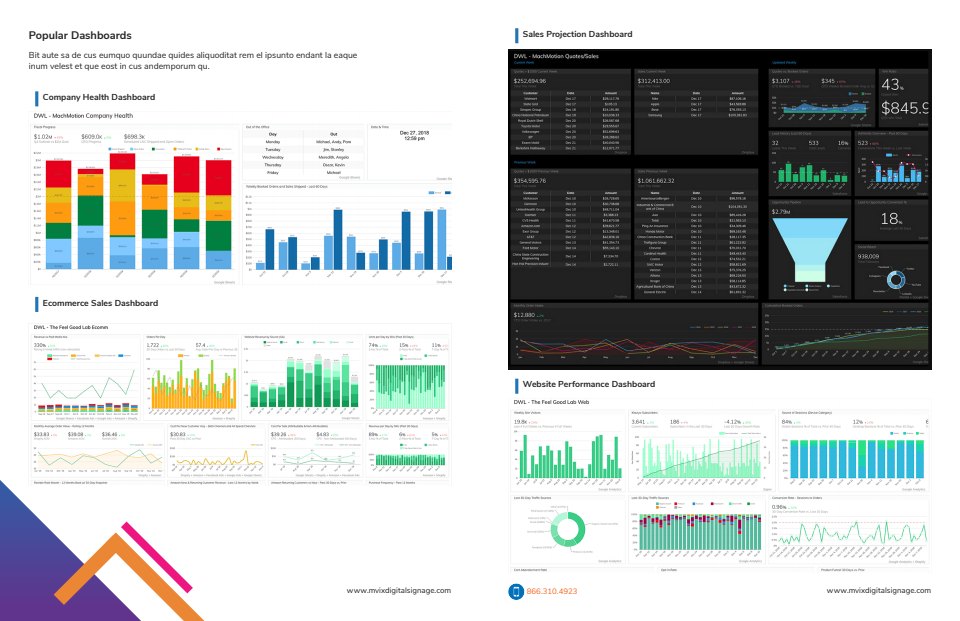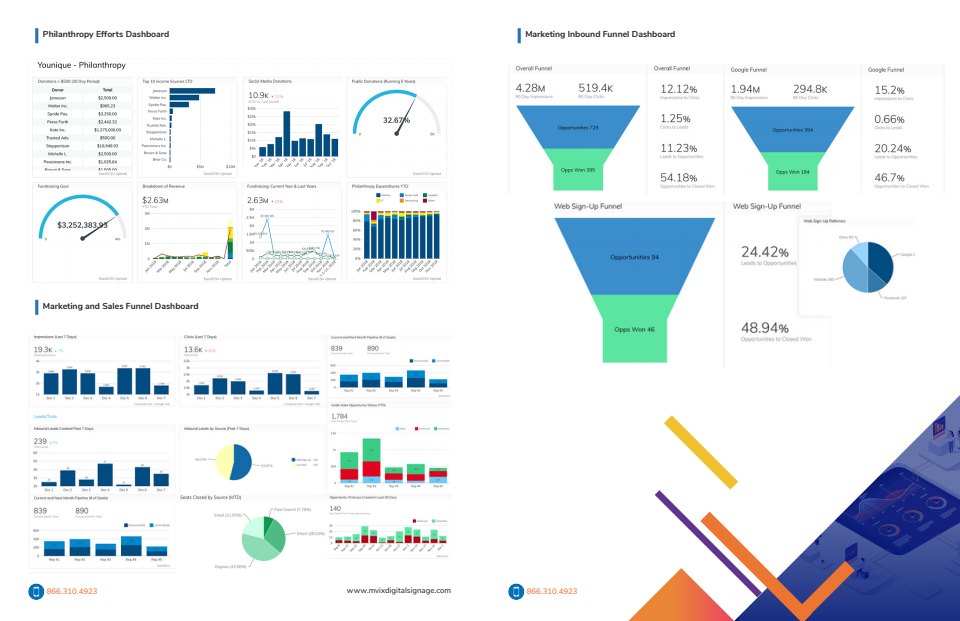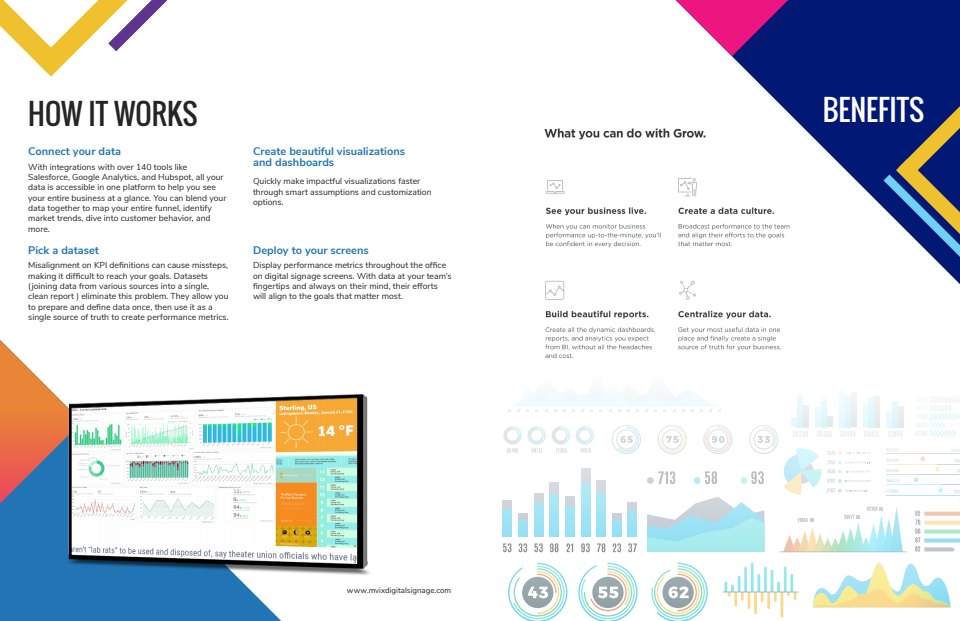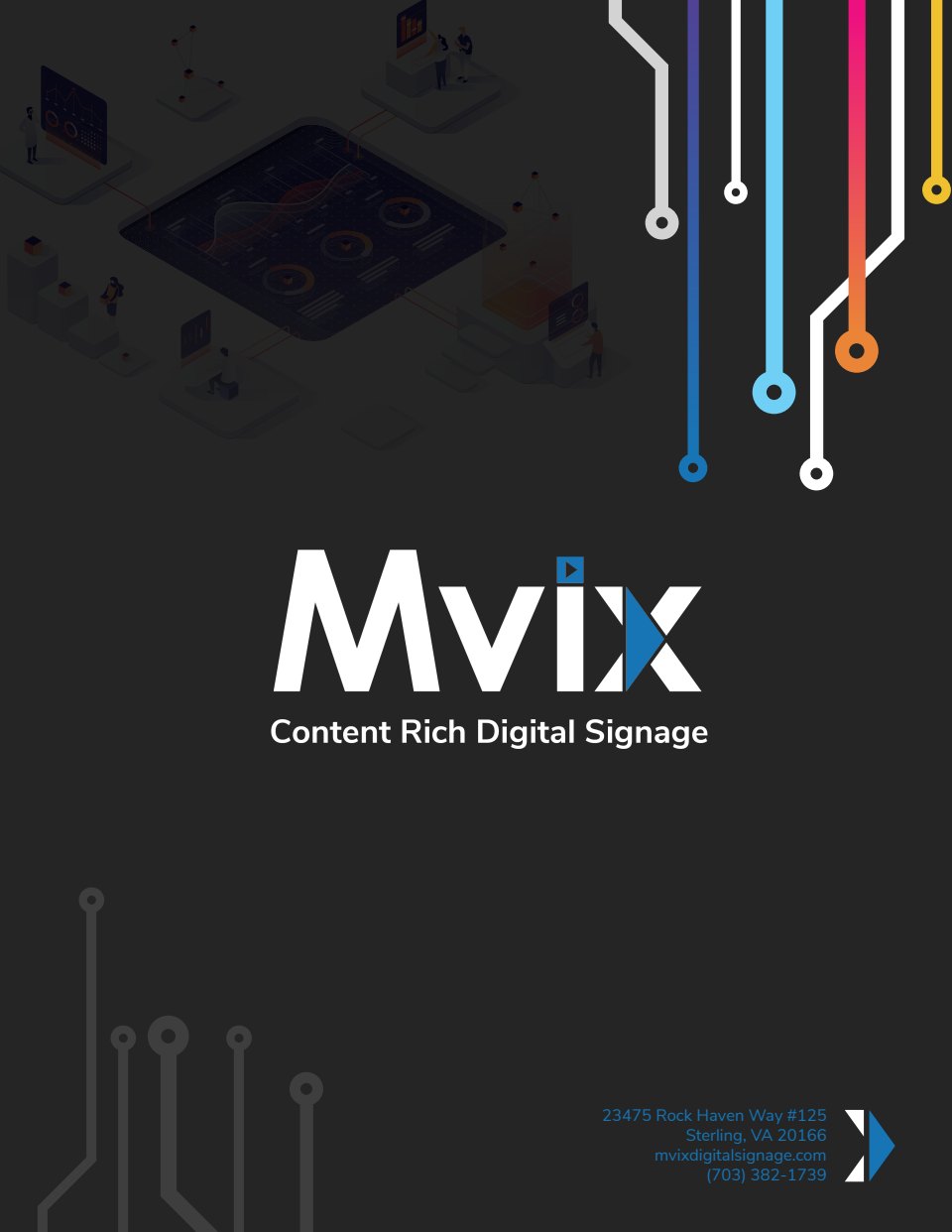 Brochure that accompanied the launch of our data integrations platform. It lists and explains the applications that can be used within Mvix's signage software.